Pumpkin Party '97
On October 12, 1997, we had a pumpkin carving party!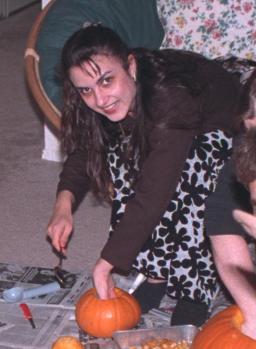 Lillit carved her very first pumpkin.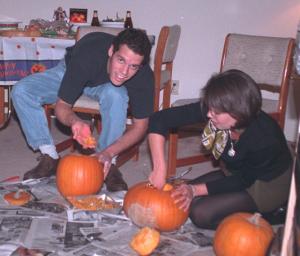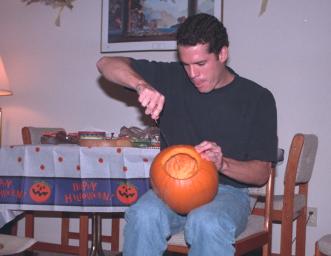 Mike and Val went straight to it like pros! Mike wielded a machete as if it were a pocketknife.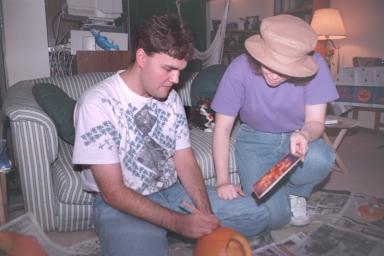 Jesse and Nyra carefully planned out their pumpkin in advance.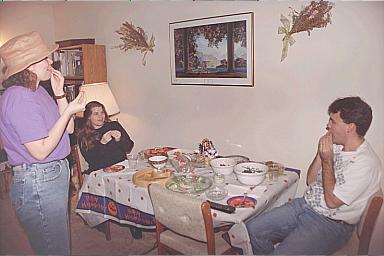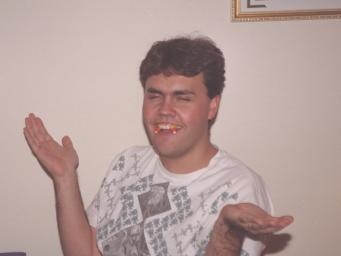 Afterward, Jesse gave us a quick demonstration of the proper way to make candy-corn fangs.

Return to scrapbook index