Things to do in Key West
The Snorkling/Kayaking cruise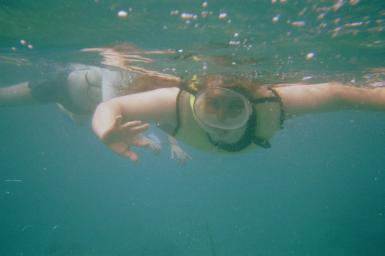 We debated, the six of us, for quite some time on what sort of touristy thing we should do until we finally decided (partly based on the availability from the tour agent) to go on this Snorkling/Ocean Kayaking cruise. They took us out to the reef, gave us snorkels, and pointed us in the right direction.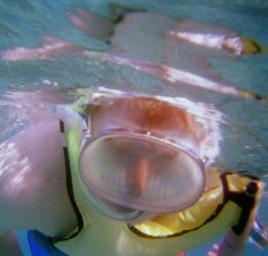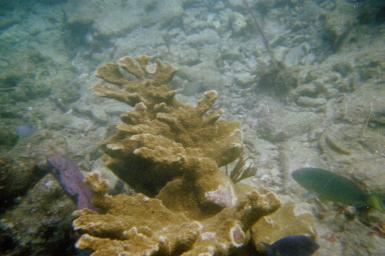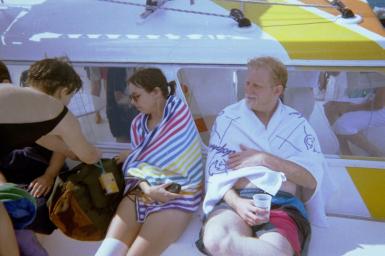 Although the day was warm, the water was just a bit on the cold side. It was nice to dry off, and the boat crew had a picnic lunch ready for us.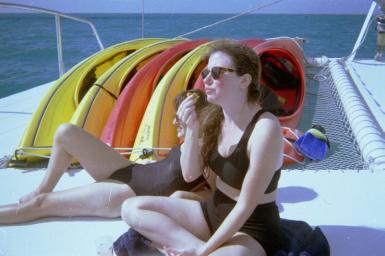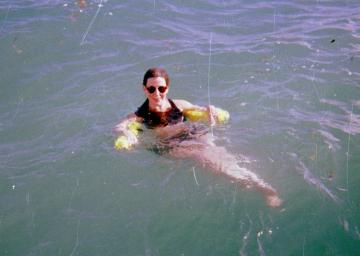 Shirin was the only one of us brave or foolish enough to go back in for some more swimming. (She did have an excuse--her jellyfish sting would feel better in the salt water.) Anna almost joined her, but tricked her at the last minute.

They then took us out kayaking around a mangrove island in small groups.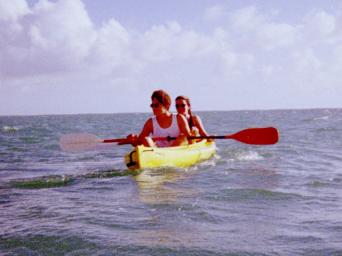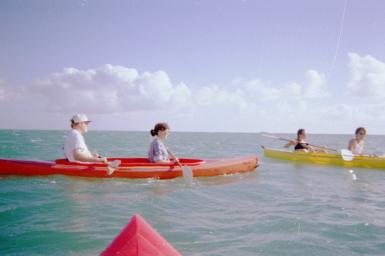 Parasailing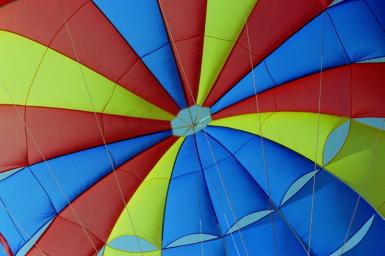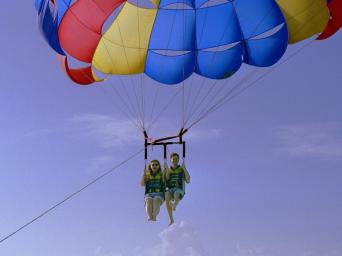 Shirin and Anna had signed up for parasailing early the next morning, just before they had to leave Key West. Dawn and I tagged along to watch, and--big surprise here--ended up getting enlisted to go up as well. It was incredible, and much calmer than we'd imagined. We compared it to riding in a hot air balloon.

Then it was Shirin and Anna's turn.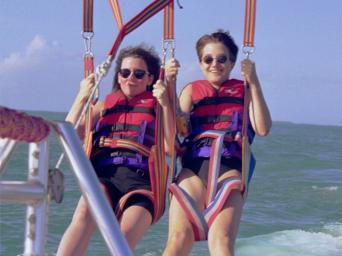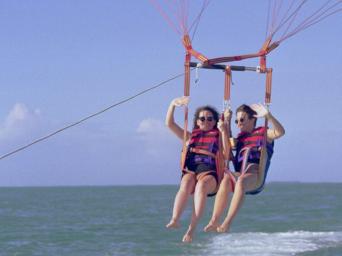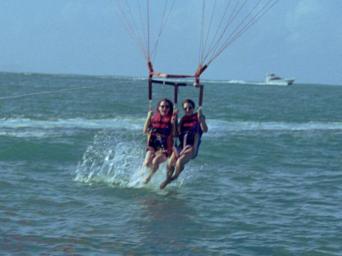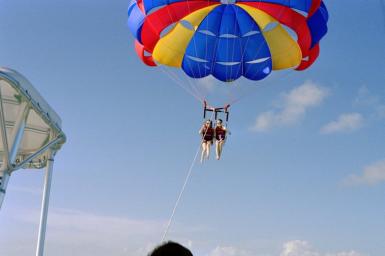 After the parasail rides, it was time for Shirin and Anna to say their goodbyes--they were driving back to Orlando to be with family for Christmas Eve.
The Sunset Champagne Cruise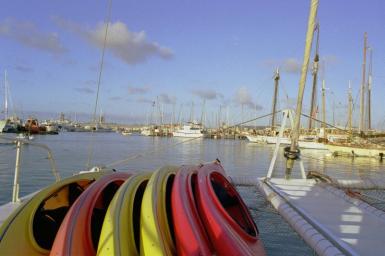 That same evening we did the Sunset Champagne Cruise (or "Sunset Booze Cruise," as one local referred to it) with Michael and Susie. This cruise was a freebie the tour agent had thrown in to sweeten yesterday's snorkling cruise. Basically, the sailboat--the same boat as yesterday--took us out to sea to watch the sunset, while they gave us champagne, beer, or soft drinks, and then they took us back. There were at least six or seven other boats doing the same thing; it seems to be a popular Key West theme to make a big fuss over the sunset. I can't say I blame them.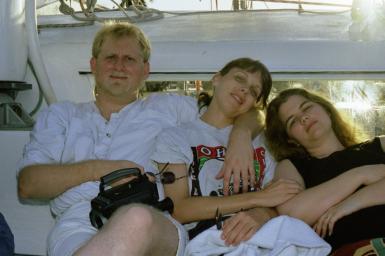 Even though we were just a little bit tired.

Sightseeing
We also spent some time with Michael and Susie just seeing the sights. We went to the Hemingway house, the lighthouse building, the Truman house, and to "Impenetrable" Fort Zachary Taylor. (We drove around in circles several times, consulting maps frequently, before we finally stopped and asked someone how to get to the fort.)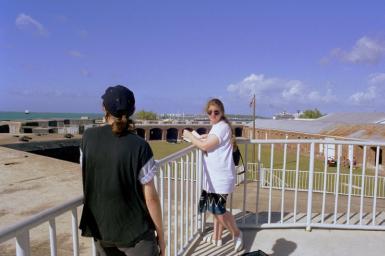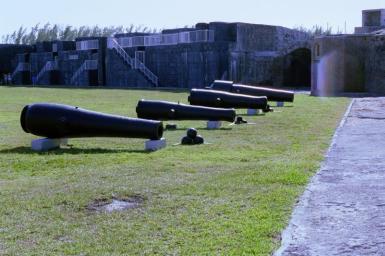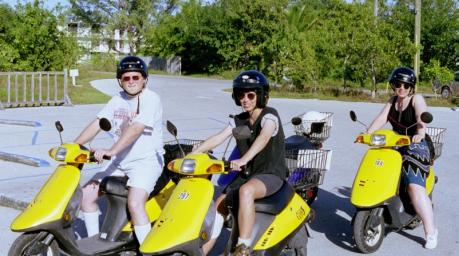 Lots of people in Key West rented scooters to get around. We did too, for a day. Susie demonstrated the art of rolling over the handlebars and landing on your feet--or, at least, landing on your Ace bandage.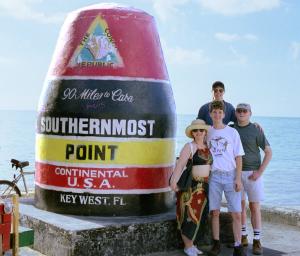 Finally, we had to make it a point to stop at this popular picture spot before we left.


Welcome to Key West


In Tallahassee


Back to Key West contents

Return to scrapbook index